What We Do...
Each Amazing Breath specialises in trauma-informed and whole system solutions to grow children's emotional and personal development.  Our strength-based approach creates positive, safe, and respectful environments that grow each person's innate potential for vibrant mental and emotional wellbeing, independence, academic success, and healthy relationships.
Impacting Young People and Schools for 8 Years
"Take Five is a staple diet of the school. Three years on, it is the norm in school for every single child from the age of three right through to the time they leave school.

What is really clear to us, whether we're in times of austerity or not, is that pound-for-pound the Take Five resource and approach is the best resource that we have used and continue to utilise for early intervention in terms of wellbeing, in terms of self-regulation and self-control."
-Mr. Phil Abbot, Head Teacher and Ofsted Inspector, Worksop Priory C of E Primary Academy
"The children describe how they feel safe in school, ready to listen and ready to learn following a Take Five practice. Teachers have reported improved behaviour, increased attention and improved educational outcomes. Both the children and the teachers have spoken about how they sometimes use Take Five outside school when they are feeling anxious or overwhelmed – a true testimony to the programme."
-Ms. Keegan, Principal, St. Kevin's Primary School, Belfast
Watch Sparken Hill Academy speak about how they prioritised the wellbeing of their staff, pupils, and parents.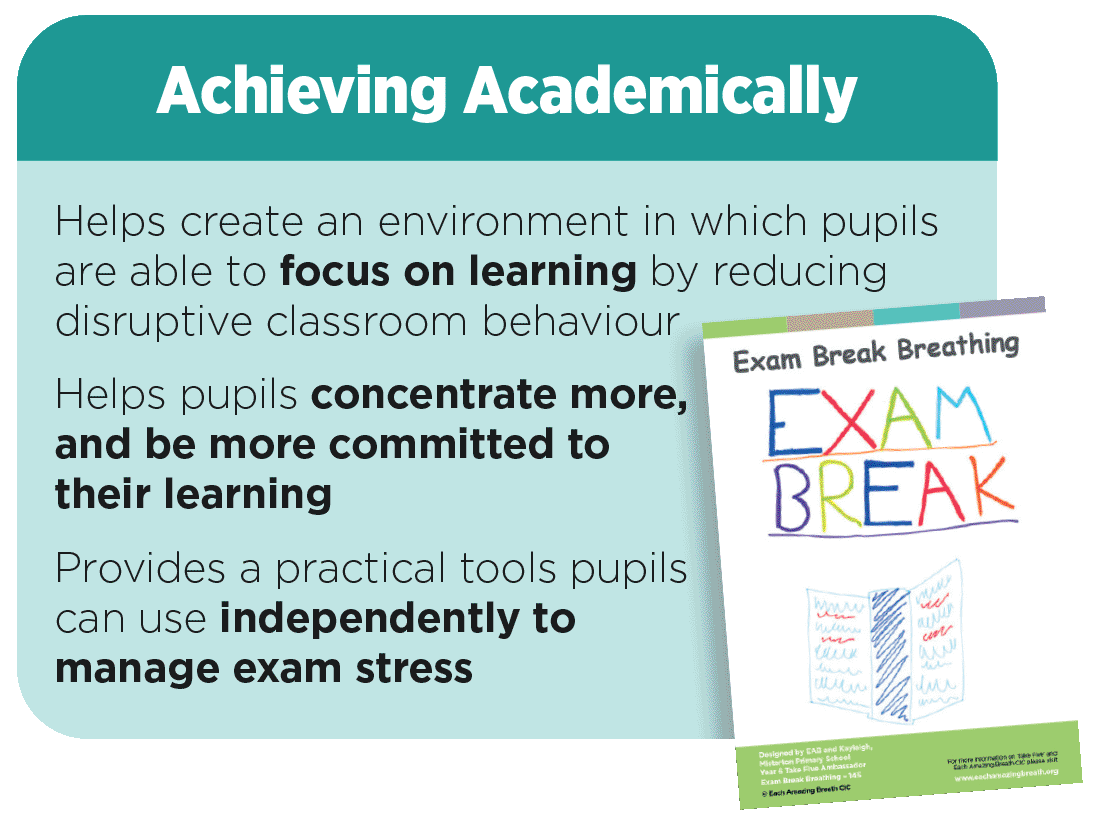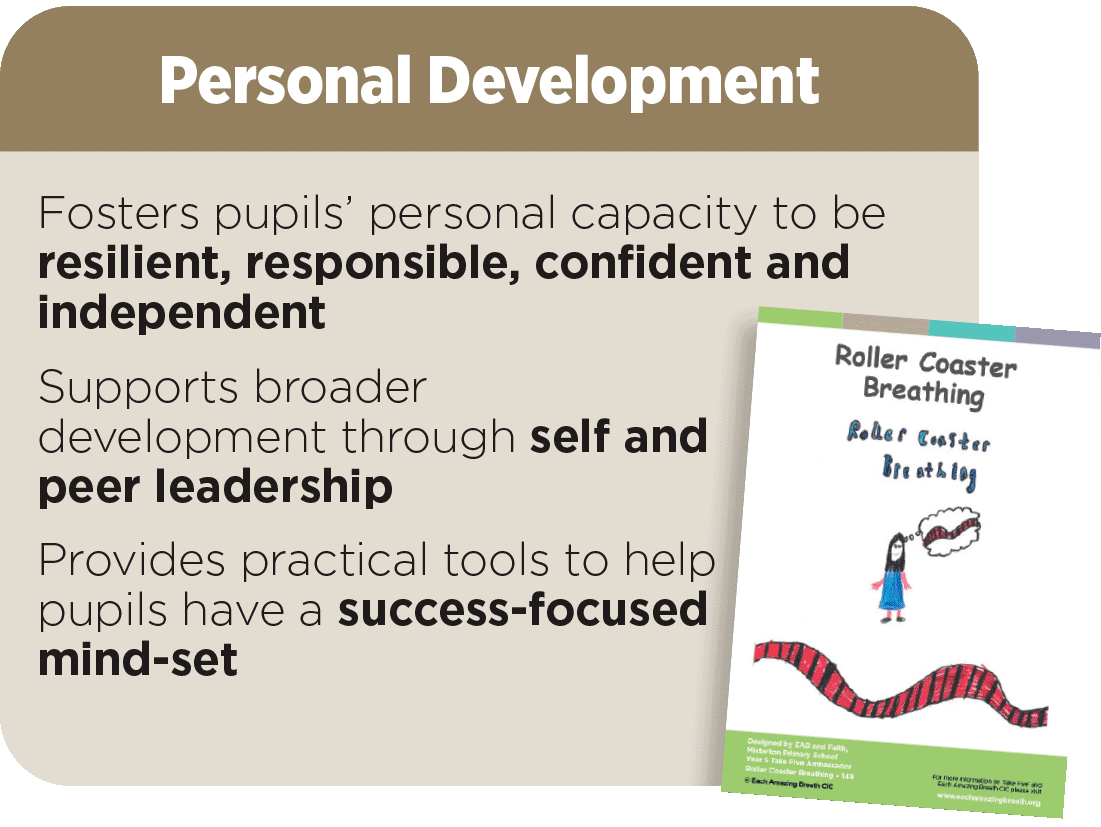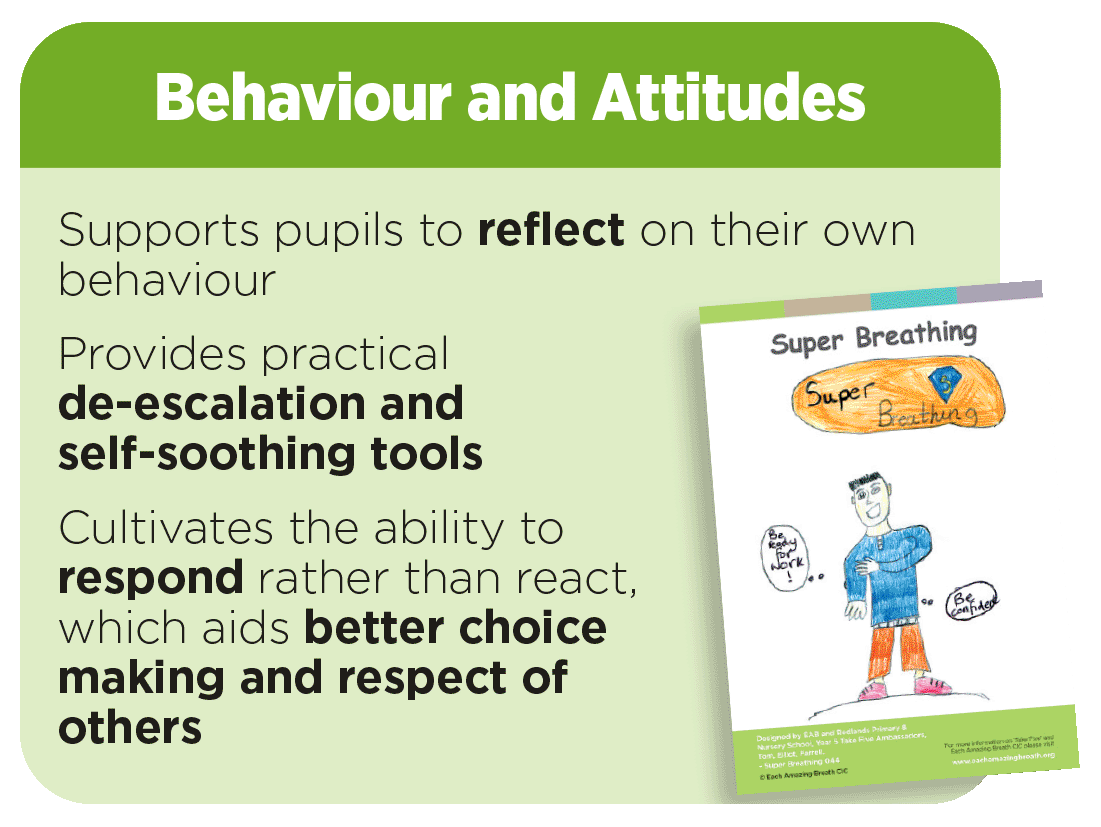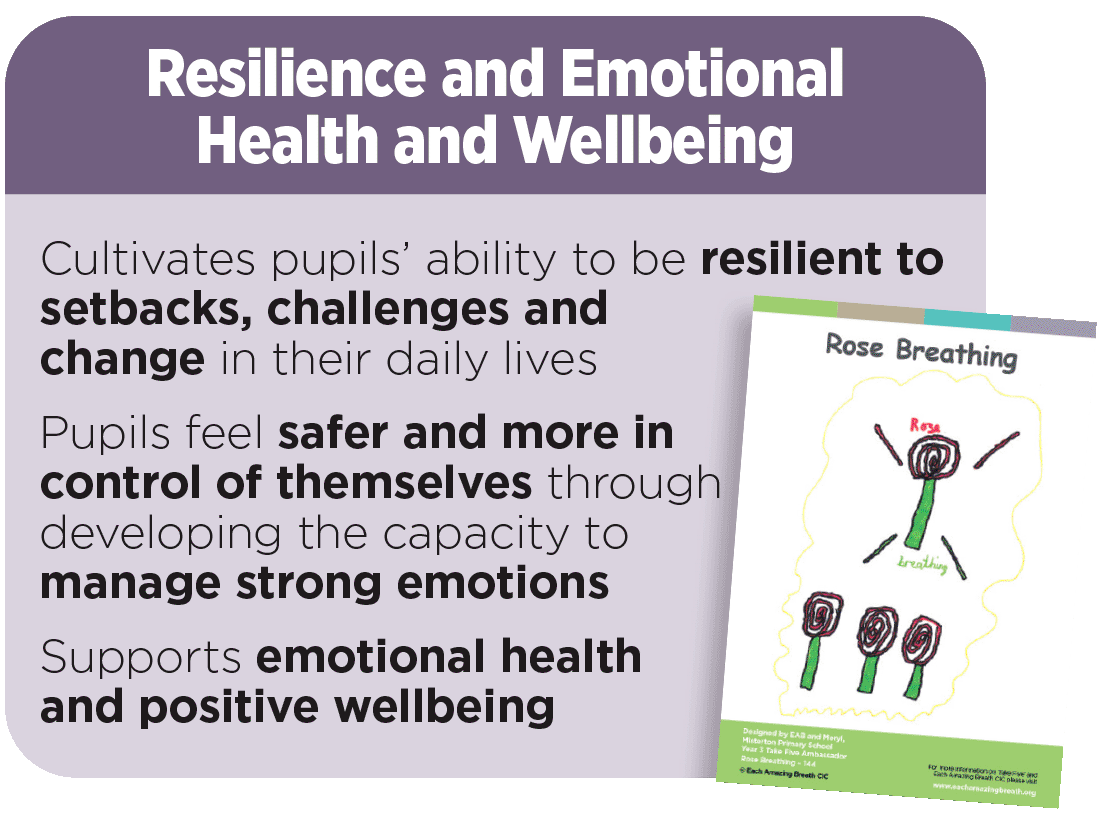 What's New with Each Amazing Breath
Sign Up for Our Newsletter
Sign up for our brand new updates to stay in touch, learn what we are up to,  and hear about new offerings.
We're Expanding to the USA
We are launching our programmes in the United States. If you know anyone who would be interested, please send them our information or have them contact us. 
Sign-Up for Our Newsletter and Stay in Touch!