A trauma-informed Whole School Approach to resilience building and emotional wellbeing so every child can reach their full potential.
      The Basics
                 

- 2-Day Training
             - 2 to 4 Members of Staff
             - Staff Bring Take Five Alive In School
             - Comprehensive Materials and Support
What Schools Are Saying...
Overview
This course is 2-full days of training either online or in-person. 
Through a train-the-trainer format, you will be equipped with all the skills and tools to implement Take Five across your entire school. You will be led through information on why emotional health and being 'trauma-informed' is so critical for learning, attendance, and overall wellbeing. You will learn the practical ways Take Five helps to release toxic stress and trauma, and how it builds positive, life-long emotional wellness. You will also be led through the Ambassador Programme for Key Stage 1 and 2, which is the leadership aspect of the Whole School Programme. During the course, there is time to practise and integrate all you have learned throughout the day.
Who Do We Train
This training is suitable for Primary, Junior and Infants schools. We train 2-3 members of staff (depending on the size of your school), who are enthusiastic about being the school lead for resilience building/PSHE/Wellbeing and may have one or more of the following roles:
Teacher 

Teaching Assistant (TA)

Head Teacher

Mental Health Lead

PHSE Lead

Pastoral Care Lead

SENCo

 
Outcomes
You Will Learn....
How toxic stress impacts learning, achievement, and emotional regulation.

How Take Five releases toxic stress.

How to build resilience across a whole school, based in best practice from trauma-informed research, so that even the most vulnerable child can benefit. 

How to build personal capacity and positive emotional wellbeing for children, and the whole school community.

How to creatively tailor the programme to your school in developmentally appropriate ways.

How to train children to lead Take Five independently and safely for themselves and other children in the classroom, playground, after school settings and at home.

How being a self-leader relates to resilience, toxic stress, and reaching your potential.

How the Ambassador Programme embeds life-skills so children can solve problems for themselves.
What's Included
Comprehensive Training Folder and PowerPoints to train your staff including: four 1-hour sessions for Take Five Champions (adult staff) to train Ambassadors, and eight half-hour sessions for Take Five Trainers (pupils) to train Ambassadors.

Early Years/Foundation Stage Resources to introduce the programme to even the youngest pupils.

Take Five Children's Practice Card Folders,Ambassador Badges, Trainer Badges, Lead Badges, and a Certificate master.

Comprehensive online classroom resources.
Examples of the Resources: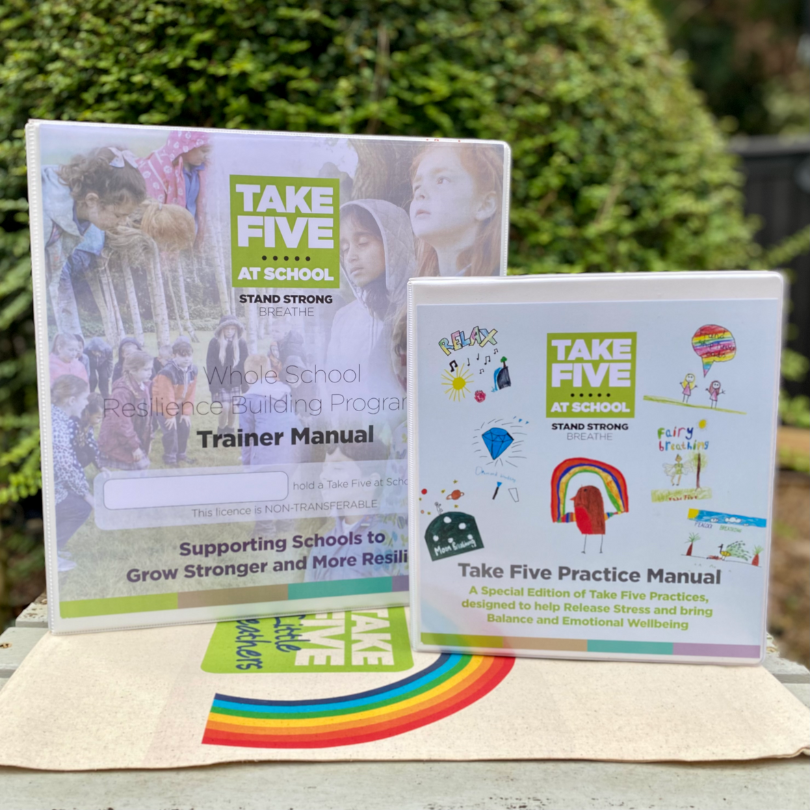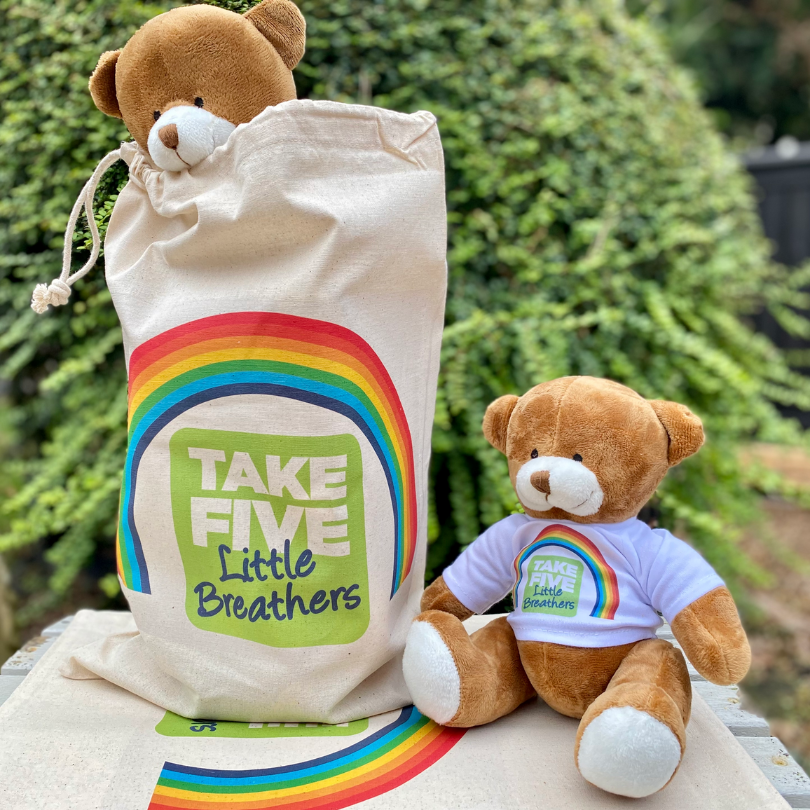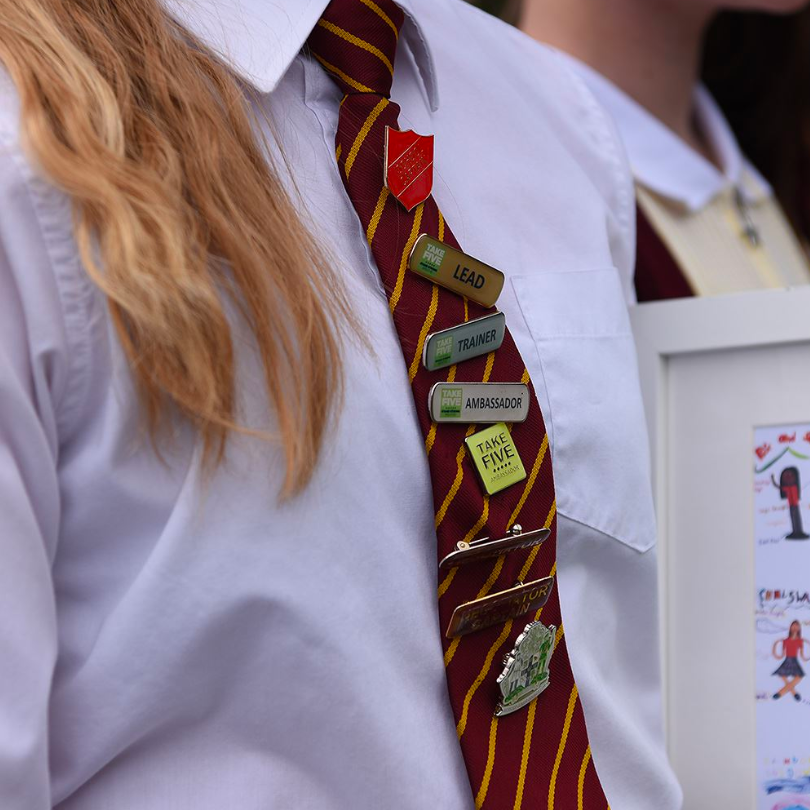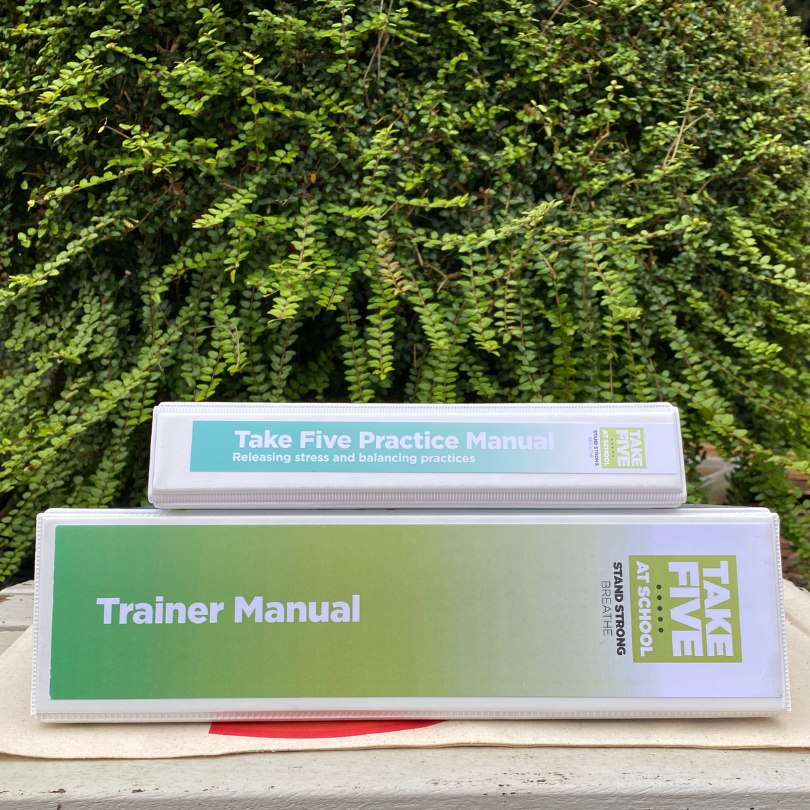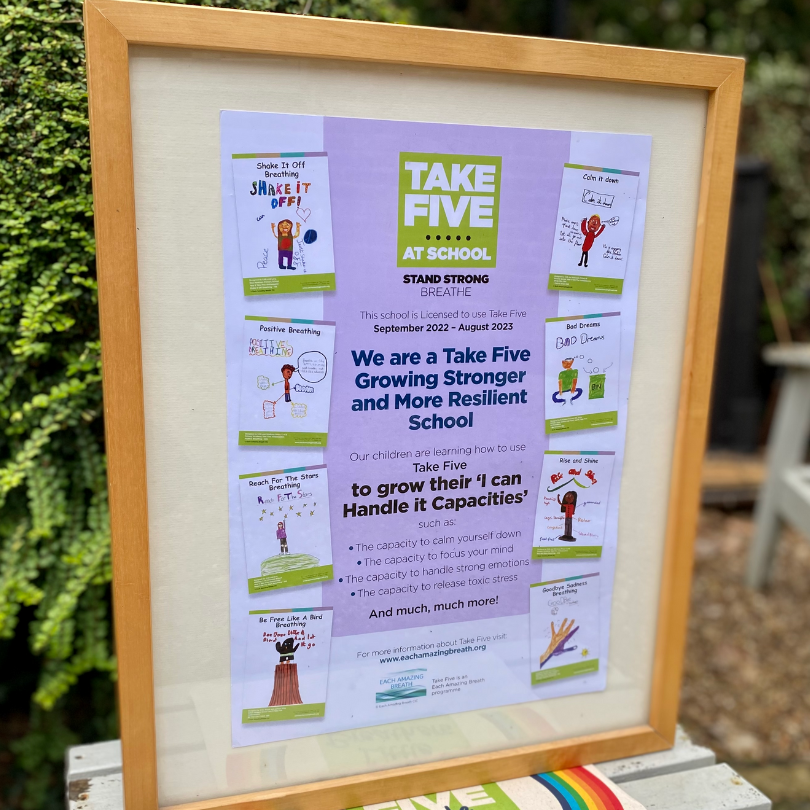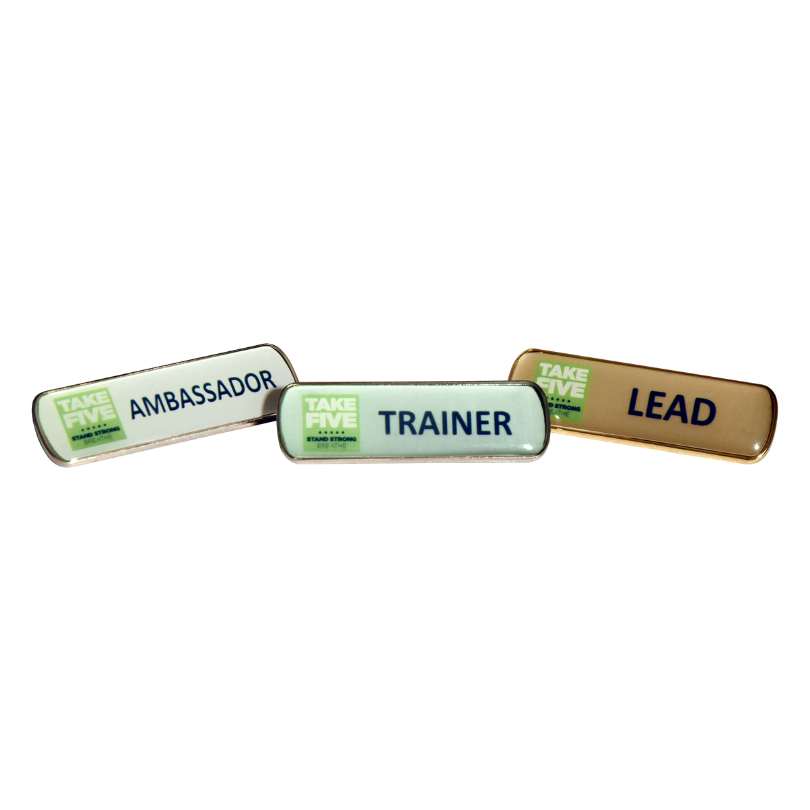 Coming Soon for Autumn 2023
**contact us for further inquires
Scroll through to see
More About Take Five at School..
Contact us to discuss how to get started.